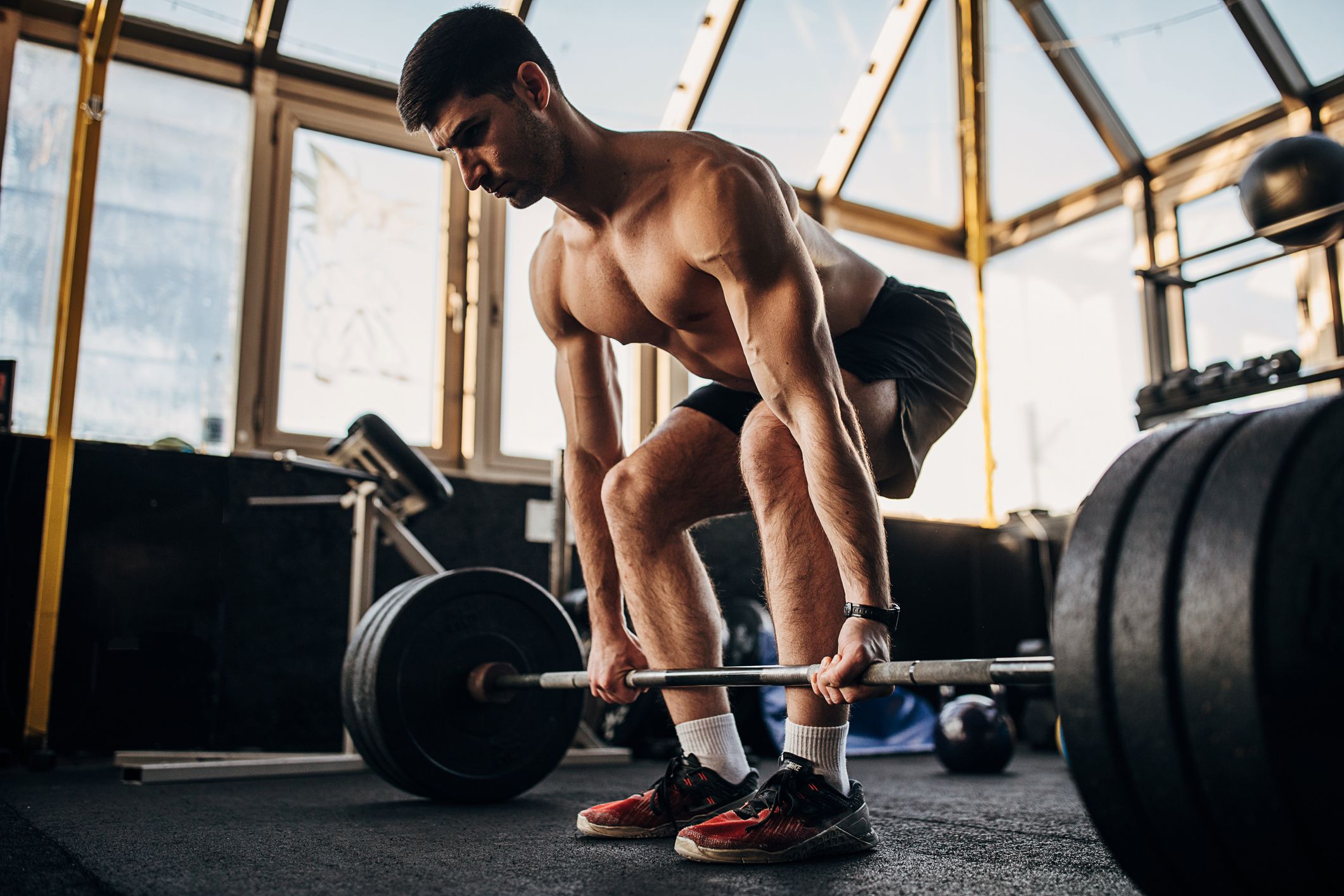 For most of us, choosing to be fit is more a test of will than a one time decision. Being "fit" covers a change in our lifestyle much more than just embarking upon a new exercise or diet program. For me, the choice came about 15 years ago. I was about 24 years old when friends of mine convinced me to start going to the gym as a group. At that time, I knew I didn't really like the way I looked, so I thought it would be a good idea anabolic pharma. How hard could it be? Well, it didn't take long before I knew the answer to that question. And to tell you the truth, at that time my workouts were not that difficult. But getting up at 5am to be at the gym by 5:30, certainly was, Also, since there were 4 of us and only 1 really knew what he was doing, the workouts were VERY long. Too long when you mix in the water cooler talk that often took over some workouts.
So, after trying this approach for about 3 weeks I still wasn't motivated nor did I look forward to working out and was about to quit. As luck would have it for me, 2 guys in the group beat me to it, leaving just myself and the only person who knew anything about working out correctly at that time. That changed everything.
With just 2 of us now, we were much more focused and I got some really good coaching on the basics. After a month of 1-1 time, we started increasing the intensity of the workouts and mixing in some really fun cycle classes. Somewhere within the next month, I saw a change. Not just in my appearance, but my outlook and attitude were all effected. At that point, I was hooked. I worked out consistently at the gym 5 times a week incorporating cardio, running and weights. I looked and felt good thinking this would always be my way of life.
And it was, until about 5 years ago. In 2007, my mother was diagnosed with brain cancer and turned my life upside down. I quickly lost interest in many of my normal activities including fitness. During the next 2 years, I really let myself go and didn't much care to get back into the swing of things. A major life changing event will do this to a person, and I was no exception. My wife became really concerned about my decline in fitness and began encouraging me to get back into it. I tried but absolutely could not get motivated. After much research and a hard look in the mirror, I was able to pull back the self discipline I once had. It was not easy, and it took a lot of planning and hard work. So, today, I want to share what helped me conquer my fitness demons. Hope these help you.
The reason I'm giving so much background of my personal fitness experience is to show that each of us will struggle in different ways with choosing fit. Lifetime fitness really isn't a "one size fits all" approach. We all have different situations that initiate our interest of getting in shape, keeping us motivated and sustaining the lifestyle for the long term. However, I do believe there are some common practices we can all adopt to help us overcome obstacles at any of these stages and become an improved, healthier and fit person.
It's very rare that I will write, comment or otherwise vent online but after thinking the idea over I've decided to share a few of my thoughts with you about what fitness is, what it's really about and who should be considered fit. Of course this is only my opinion at this point in history, but it deserves being mentioned nevertheless. I'm writing this, admittedly, out of disappointment. I read fit people's articles, newsletters and blogs constantly in order to learn and improve myself in this industry we call fitness but lately I've come across a number of very fit people drawing lines in the sand (regarding what fitness is), that, in my opinion, don't really need to be there.
While this is true and I certainly agree, I think what we are talking about is a quantitative way to look at a qualitative issue. Yea sports are quantitative. How much, how many, how low, how high, how strong, how far, how big, how long  these are things we associate quite often with sport. In America we tend to be a quantitative society. We want to know how much money a person has, who has the most friends, who spends the most on clothes, who has the lowest body fat percentage, who can bench press the most weight and who can run the longest distance in the least amount of time. We are obsessed with numbers, quantities and keeping score.
The only thing I can say about this is that (to me) physical fitness is more than how many times you can lift a weight, how far you can run or if you are flexible enough to put your feet behind your head or not. To me physical fitness is about things that cannot always be measured with numbers, it's about more than a number, a weight, a distance, a score.
I tell my clients that we all have strengths and weaknesses at various points in our lives. At 24 years of age I had 9% body fat year-round, I could squat 700 pounds and bench press 405 pounds for reps. I can't do that anymore. But I can do 35 pull-ups, stand on a stability ball for just about as long as I want and touch my face to my knee when stretching, all things I could not do as a beast-boy 24-year-old. So was I more fit then or now?